Nathan Michaud
Day Trader & Founder of Investors Underground
Stay updated and get free trading tips!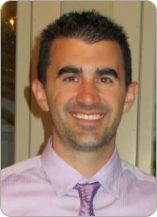 Nathan Michaud has been consistently profitable with his trading strategy for years now. Through a combination of technical analysis and proper money management, Nate has been able to develop a trading methodology that works, and continues to work. It should come as no surprise that Nate is a renowned day trader and many look to learn from his strategies.
The good news is that there are a variety of ways that people can learn from Nathan Michaud.


1. Investors Live – Investors Live was home to Nate's personal blog where readers could get tons of valuable information for free. Yes, everything on the blog is 100% free. This is where you could get Nate's insights on the market, free video lessons, exclusive discounts on services, and so much more. InvestorsLive has now been merged with Investors Underground, where free courses and blog posts are available.

2. Investors Underground – Nate is the founder and one of the chat room moderators at Investors Underground. Investors Underground is a trading community that gives people all of the tools they need to succeed in the stock market. Every night, a stock scan is sent out. This scan contains stocks that may see big moves the next day. The scan includes charts, details of the expected trade, and a rationale. Investors Underground also includes an active chat room, run by a team of skilled day trading moderators. This chat room is the best scanning tool you can find because it aggregates the insights of traders from across the globe. Here, you can get stock alerts in real time. On top of all this, Investors Underground offers video lessons for those looking to consistently educate themselves. Every day, video lessons recapping the day's trading session are posted at Investors Underground. Investors Underground is a great resource for traders of all skill levels.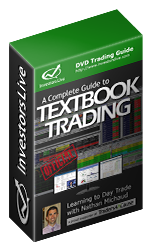 3. Educational DVDs – Getting an edge in the stock market is all about educating yourself. Those who dedicate an appropriate amount of time to education tend to see better trading results. Investors Underground launched the beginner's trading course, Textbook Trading, a few years ago, and it is now the #1 rated DVD on Investimonials, a financial product review site. Due to popular demand, Investors Underground released a second DVD called Tandem Trader in 2014 to give traders access to real-time trades. Tandem Trader is loaded with live stock trading videos, following each move tick-by-tick. This second DVD is a must have for any serious day trader. It's no surprise that the DVD became the #2 DVD on Investimonials in only a few months.
If you're looking to learn more about trading, do so in whatever way works best for you. You can start by reading free blog posts on Investors Underground, invest in an educational DVD, and then trade alongside the veteran traders at Investors Underground.